Unique Engraved Jewelry You Will Treasure Forever
Written by Isabel Fernandes • Posted on October 19 2021
You have an idea for a special bracelet. We have the tools to make custom engraved jewelry a reality. Engraving unique designs turn jewelry from a unique piece of jewelry to a unique engraved piece of memorabilia.
Engraving your jewelry uniquely washes over the rough edges of something generic and offers the option to confidently introduce to those who've never seen it before or those you love dearly. It's a powerful way to personalize something, and we offer you types of engraving: Script and Monogram.
Tips for Choosing Your Engraving
It is not easy to find customized jewelry today, but if you are looking for something unique and customized it is not totally impossible.
One of the unique things about personalized jewelry is that it not only becomes an important piece of jewelry for you, but it also becomes very meaningful with time. It is something that will be with you for many years to come with memories attached to it.
Here are a few tips for choosing your engraving:
Choose a heartfelt message
Choose a style that matches your jewelry
Check out the engraving options
Consider variety: tasteful, humorous, serious, or ironic
Choose the piece of jewelry you'll get it engraved to
Finally and most importantly: choose an engraving that speaks to you and your loved one.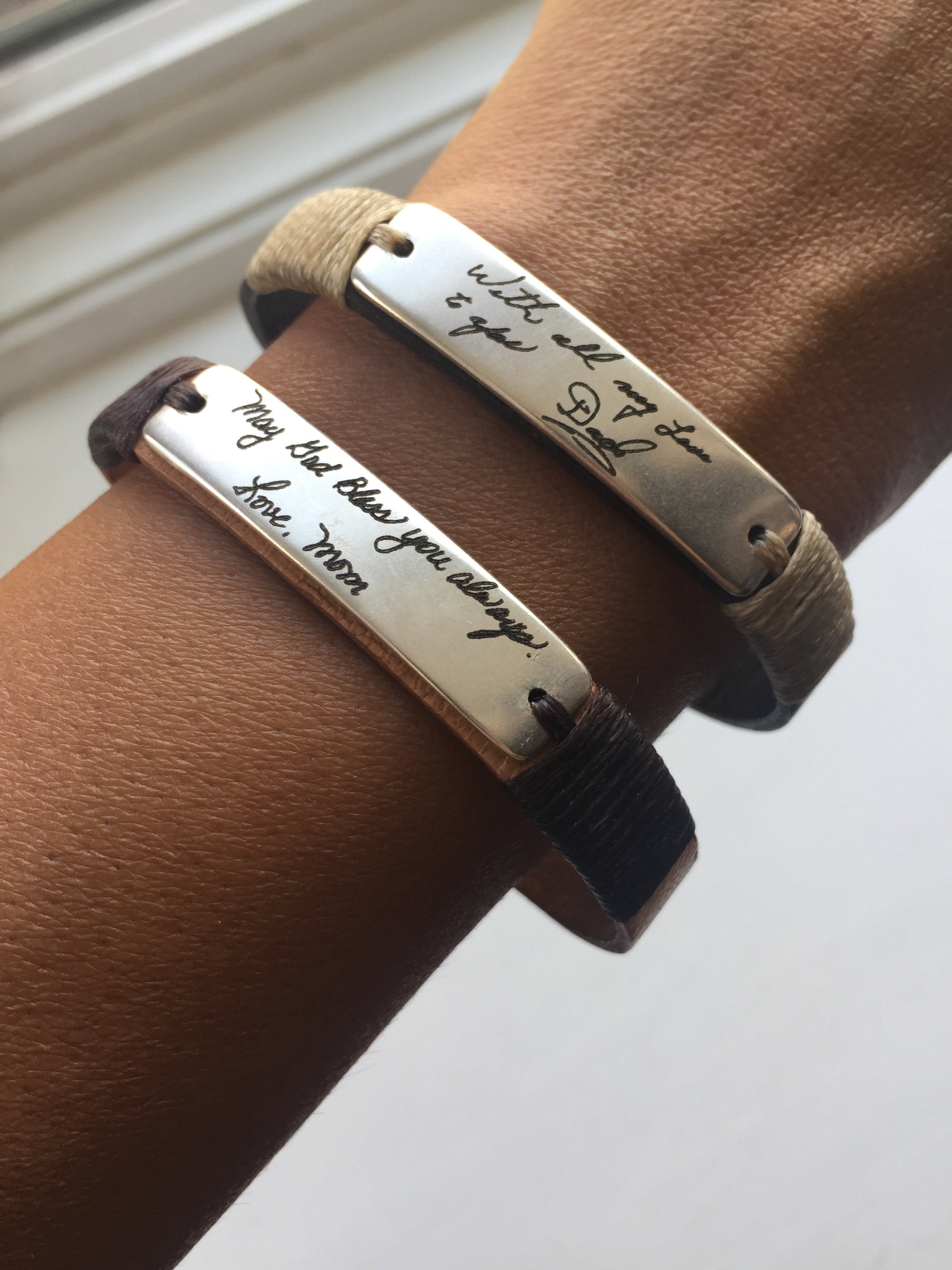 Handwriting
We offer a large collection of different pieces that can be engraved and that are made to order.
Combining state-of-the-art laser technology, we have different designs and models, so we can bring your design to life into your preferred piece of jewelry. All of this for an affordable price.
Did you know that 16% of millennials curate their own pieces of jewelry?
For your perfect engraving, visit our photo gallery.
Start your journey!
Start your journey!
Expectations
When something is engraved or branded with your loved one's initials or initial of your loved one's favorite quote, they will treasure the poignant statement it makes of their devotion for one another.
That beautiful piece of jewelry, on the other hand, will prove to be a cherished reminder of the joy of that when they feel that same love that comes when they feel cherished.
You can design custom jewelry in a number of ways.
Customers love it, and they are most likely to recommend it!
We want you to love your jewelry!
You can also email us if you have any questions at all!